At the beginning of the school year, I had bought tickets to take Z to see Eric Carle's The Very Hungry Caterpillar and Other Tales at Seattle Children's Theater. And we've been eagerly awaiting it ever since! I couldn't NOT make a Hungry Caterpillar bento!
Even though I totally
stole her idea
was inspired by
the one done at Keeley McGuire Blog
*, mine is clearly superior. Mine haz jellybeans, yo!
The Very Hungry Kiddo
Ham,, mozzarella, American sandwich, cupcake, broccoli, strawberry, apple,
spinach, granola bar, jellybeans
Very Hungry Caterpillar:
I used a
mini circle cutter
on a slice of bread and made as many circles as I could (Seven. And it was the heel! Bonus!) I made some circles out of the scraps from the "wedge" of American cheese, as well as some mozzarella and canadian bacon. I made one circle out of a strawberry slice to be the face, and used Nutella to "glue" on the cheese and spinach eyes and mouth. I put a circle of mozzarella underneath to keep the strawberry from getting the bread underneath all soggy. I used an uncooked spaghetti noodle as antennea, and another piece of noodle vertically through a slice of cheese underneath into the cheese under the face and the strawberry face, to keep it in place.
The noodles got soggy overnight. Not that she cared!
He ate through a cupcake...:
I took most of a slice of American cheese and folded it up to make it thicker and then cut it into a wedge shape and used a straw to make a hole through it. (I made some circles for the body and eyes out of the rest.) I also cut a hole through a strawberry, apple slice, broccoli, and mini cupcake (with Nutella frosting.) Just like in the book. What? There's no broccoli in the book? Well, she ate it, so I call it good!
After he ate all the food, he felt sick, but ate through a leaf and felt better. So I put in a bunch of spinach leaves, (one with a hole, of course!) which she loves eating out of our garden. (And by "garden" I mean the pot of spinach that magically re-sprouted from last year, some weak pea vines, and overgrown raspberry canes that have fallen over. Other than the peas she planted as part of a little gardening playdate, nothing we planted this so much as sprouted.)
Beautiful Butterfly:
I had originally planned to include circles from an Archer Farms granola bar into the caterpillar body as well, but then the body was too long to fit, so I put them in the
butterfly cup
instead. And filled it with some all-natural jelly beans.
The Very Hungry Mama
Spinach salad w/strawberries, dried blueberries, almonds, dressing.
Dutch waffle cookies, apples (underneath,) ants on a log
For my ants on a log, I used a peanut butter with flax seed that I found at Trader Joe's. I thought the flax would be ground up. Nay nay. So there's this disconcerting gritty crunch as you chew the flax seeds. It's weird. Z didn't notice, so I'm sneaking it into her sandwiches when I can, since I don't like how it feels. I figured I could try it with these, since I'm getting a crunch from the celery already, plus different textures with the raisins and mini chocolate chips (I like it both ways, so did a little of both!)
Naturally, after I stayed up until after 1am putting her lunch together, she asks for a huge breakfast. "Peaduh-buddah-choklit sanwich with stawberries. An' a hot dock wif ketchup!" I tried talking her down, since we'd be eating lunch soon after, but she wouldn't go for it. So I made her a half-sandwich (PB-Nutella,) and a hot dog with ketchup. I also added two small strawberries, to satisfy her request without filling her up too much. She ate it all!
Then at lunch roughly an hour later, she ate all her spinach and broccoli, most of the cheese and ham, the cupcake and the jellybeans. After the play she ate more cheese and ham, some of the bread, strawberry, and apple. She didn't eat any of the granola bar, which kind of irritates me, since she insisted that I buy that flavor at the store, and it's not one that interested me.
I ate all of my lunch, plus a meat pie (roughly the size of a large muffin) that my friend bought to try, but she filled up on a hamburger and didn't have room. Omnomnom. Mama had room!
The way they did the puppet show was really neat. The two performers (and their stage manager) wore all-black, and the puppets and props were all painted with fluorescent paints. Then they shone black lights on everything, so that the puppeteers were invisible and the props all popped. They did
Little Cloud
(which E and I missed due to a poop-mergency,) and
The Mixed-Up Chameleon
before the main event.
Z was enchanted. But Baby E went gaga over it! When the zoo animals came out during the chameleon story, she was squealing and chattering and practically leapt out of my arms. She actually slept through the Hungry Caterpillar part, she was so exhausted from excitement!
Naturally we read
the book
as part of our day's activities! I didn't know what other stories they'd be doing, so I couldn't plan ahead and have those books from the library.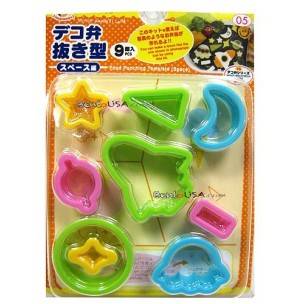 *Sorry Keeley. I lied. I couldn't remember any of the witty things I had composed in my mind.